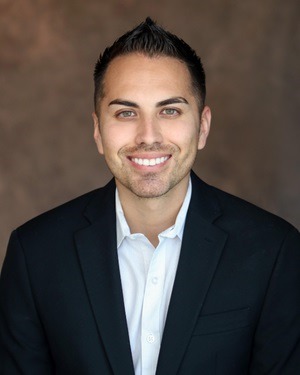 With a background rooted in compassion and service, my journey in real estate began after years of dedicated work as an Emergency Medical Technician (EMT), providing critical aid to those in need. It was during this time that my innate desire to help people flourished, ultimately leading me to embark on a career where I could continue making a positive impact on individuals' lives. Now, as a valued buyers specialist on The Hernandez Team, I bring unwavering dedication and a strong work ethic to the table.

Throughout my real estate endeavors, I have discovered that my clients become an extension of my own family. This realization has become the foundation of my service philosophy – treating everyone with the utmost care and respect as if they were part of my own kin. Guiding individuals through the intricate path of the home-buying process fills me with immense joy and fulfillment. The trust you place in me to deliver exceptional service motivates me to go above and beyond, ensuring that you receive the highest level of support every step of the way.

In joining forces with The Hernandez Team, I firmly believe that we possess the collective experience and extensive knowledge needed to instill a sense of security and comfort in our valued clients. We understand the significance of your decision to work with us, and it is our commitment to provide a seamless and satisfying experience. From start to finish, we are dedicated to exceeding your expectations and helping you achieve your real estate goals with confidence.

If you're seeking a professional ally who will treat you like family, offering unwavering guidance and support throughout your real estate journey, look no further. Together, let us embark on this exciting adventure, ensuring your peace of mind and a successful outcome.